8 Exceptional Supplements from Sakara Life to Elevate Your Wellness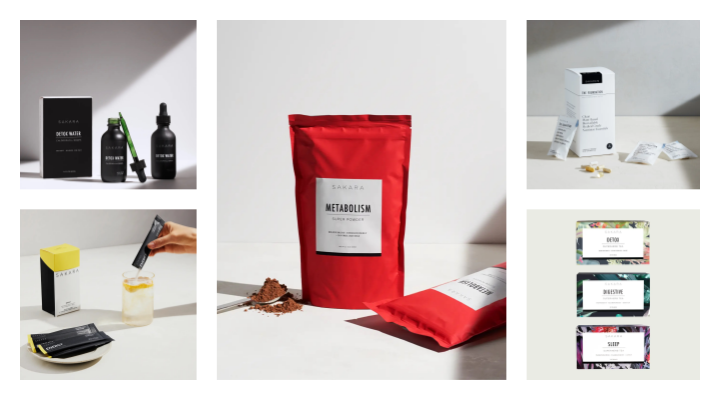 ---
Wellness is not just about what you eat or how you exercise. It's also about taking care of your body from the inside out. Sakara Life offers a stunning collection of supplements that'll help you achieve optimal health and wellness. From plant-based protein powders to probiotics and adaptogens, each supplement manufacturer designs them thoughtfully to support your body's natural functions. Let's look at the eight exquisite supplements from Sakara Life that will enhance your wellness routine.
It's a powerful powder coming in a delectable blend of rich dark chocolate and soothing coconut essence. Besides delighting your taste buds, this unique fusion offers a wide range of benefits. These benefits include supporting lipid metabolism, curbing sugar cravings, aiding gut health, easing bloat, and promoting digestion. With plant-based ingredients, this blend is devoid of refined sugar, dairy, and gluten.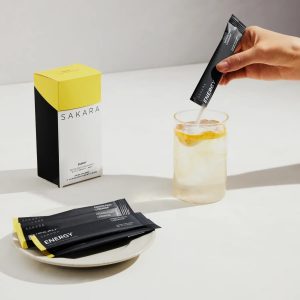 These Passion fruit lemonade energy effervescents are the best option to elevate your energy and mood. It has constituents that can help inspire energy, enhance mood, improve focus, and support mental performance. with key ingredients like Vitamin B12, Organic Maca, L-Theanine, Ginkgo Biloba Extract, and Velvet Bean, these effervescents offer a natural way to fuel your day.
SAKARA RX: THE FOUNDATION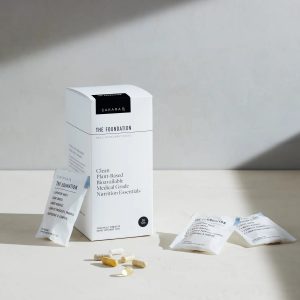 This comprehensive pack features Superfood Multi (x2), Complete Probiotic Blend, Macro Minerals, Algae Omega, and Adaptogenic B-Complex. With these constituents, you can enjoy digestion support, enhanced energy, and natural radiance. You only need to take one packet daily with breakfast or lunch and 8 oz of water.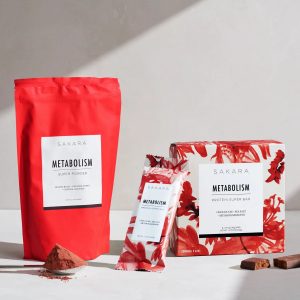 The Metabolism Duo is one of the top supplements that support both energy and metabolism. This metabolism duo includes Atlantic Brown Seaweed, Pomegranate Seed Oil, Brown Rice and Pea Protein, Tapioca and Chicory Root Fiber, and Organic Cocoa Powder. Taking this blend allows you to enjoy benefits like boosted lipid metabolism, cortisol regulation, increased energy, and balanced blood sugar.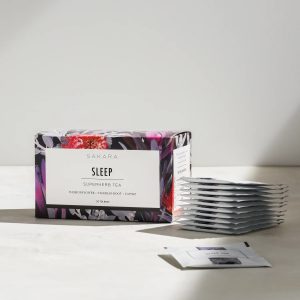 Sakara Sleep Tea is a harmonious blend created to enhance your sleep experience. With key ingredients like catnip, valerian, and passionflower, this tea is expertly formulated to provide sleep support and promote relaxation. Each sip aims to restore restful sleep, inspire calm, and promote relaxation.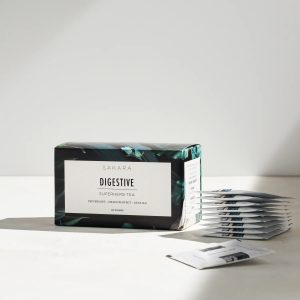 This supplement is a revitalizing blend meticulously crafted to support your digestive wellness. The blend features key ingredients such as peppermint, meadowsweet, gentian, and turmeric. Manufacturers choose each ingredient for various potential digestive benefits. With these ingredients, the tea offers a wide range of comprehensive benefits, including digestion support, relief from bloating, and support for a healthy inflammation response.
Elevate your wellness routine with Sakara Life's exquisite supplements. From the Metabolism Super Powder to the Detox Water Drops and the Beauty Chocolates, these supplements can help support your body's natural functions. Their high-quality ingredients and delicious flavors allow them to enhance your wellness journey. You can use these supplements to achieve optimal health and vitality.