Best Blue Bottle Coffee and Coffee Sets You Can Buy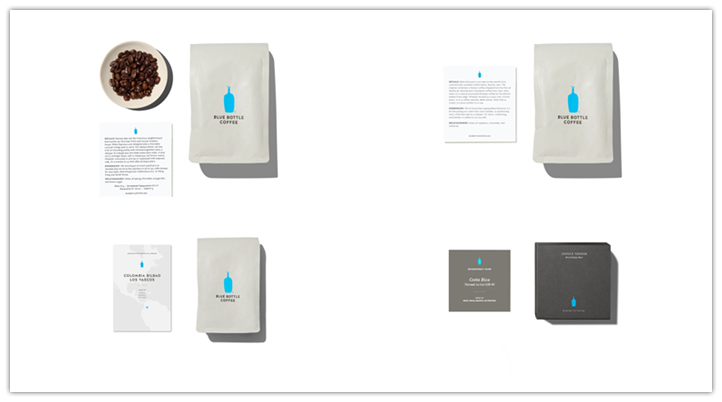 ---
When it comes to coffee, there are tons of choices available out there, but the ones from Blue Bottle Coffee are undoubtedly among the best. Here we have curated a list of their 9 must-try blends and coffee sets. We explore the rich flavors of Blue Bottle's offerings, including the velvety Hayes Valley Espresso, the bright and fruity Bella Donovan, and the exotic Three Africas.
This deeply loved espresso, the darkest on Blue Bottle's menu, owes its popularity to its meticulous roasting process. By slowly and gently roasting organic coffees sourced from the Americas, the company push them to the brink of darkness. This extended roasting time grants the coffer a perfect balance that unlocks its rich flavors, exquisite sweetness, and a robust body.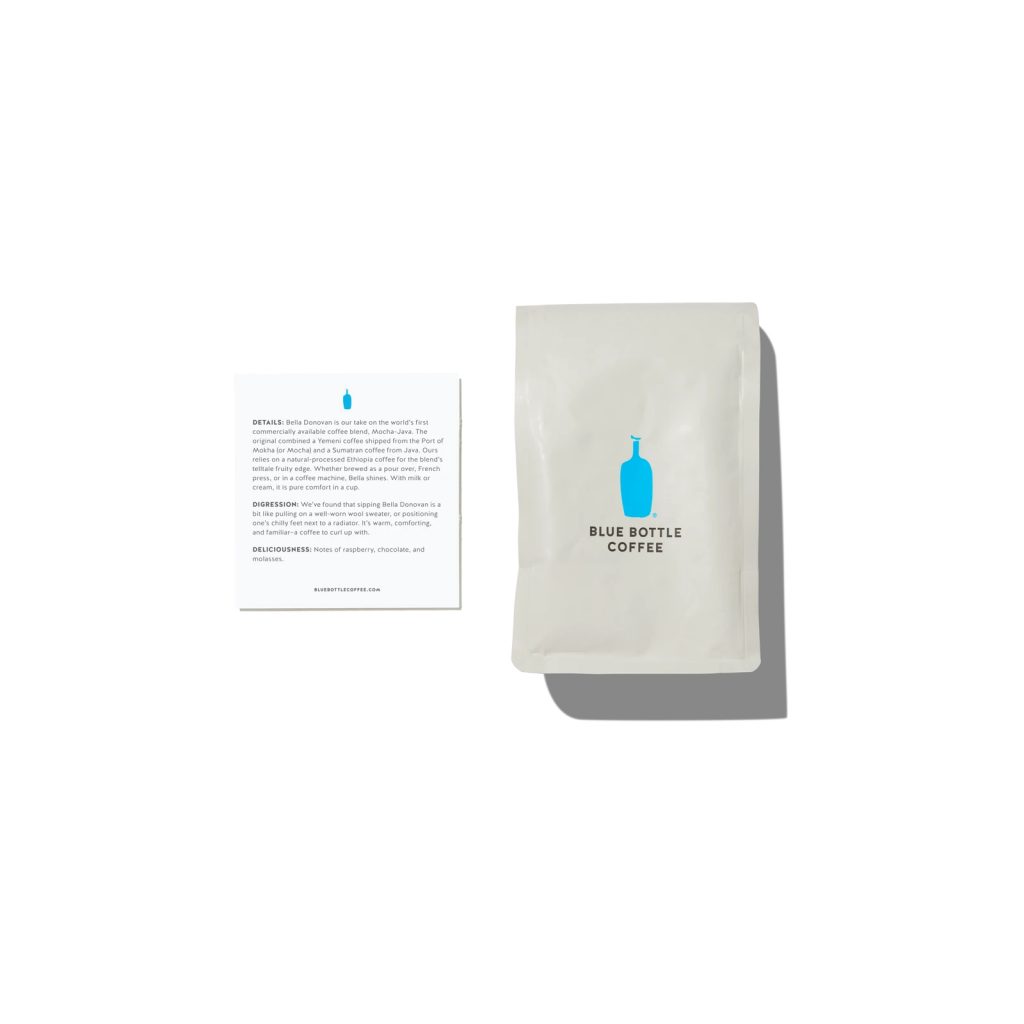 Bella Donovan embodies the warmth and comfort of a cashmere sweater. Despite its unassuming nature, this organic blend surprises with its exceptional qualities. Combining Ethiopian coffee with luscious berry hints and a chocolatey base, its character is further enhanced thanks to four distinct roasting methods. The outcome is a blend that masterfully balances complexity and coziness, exhibiting remarkable grace in the world of coffee.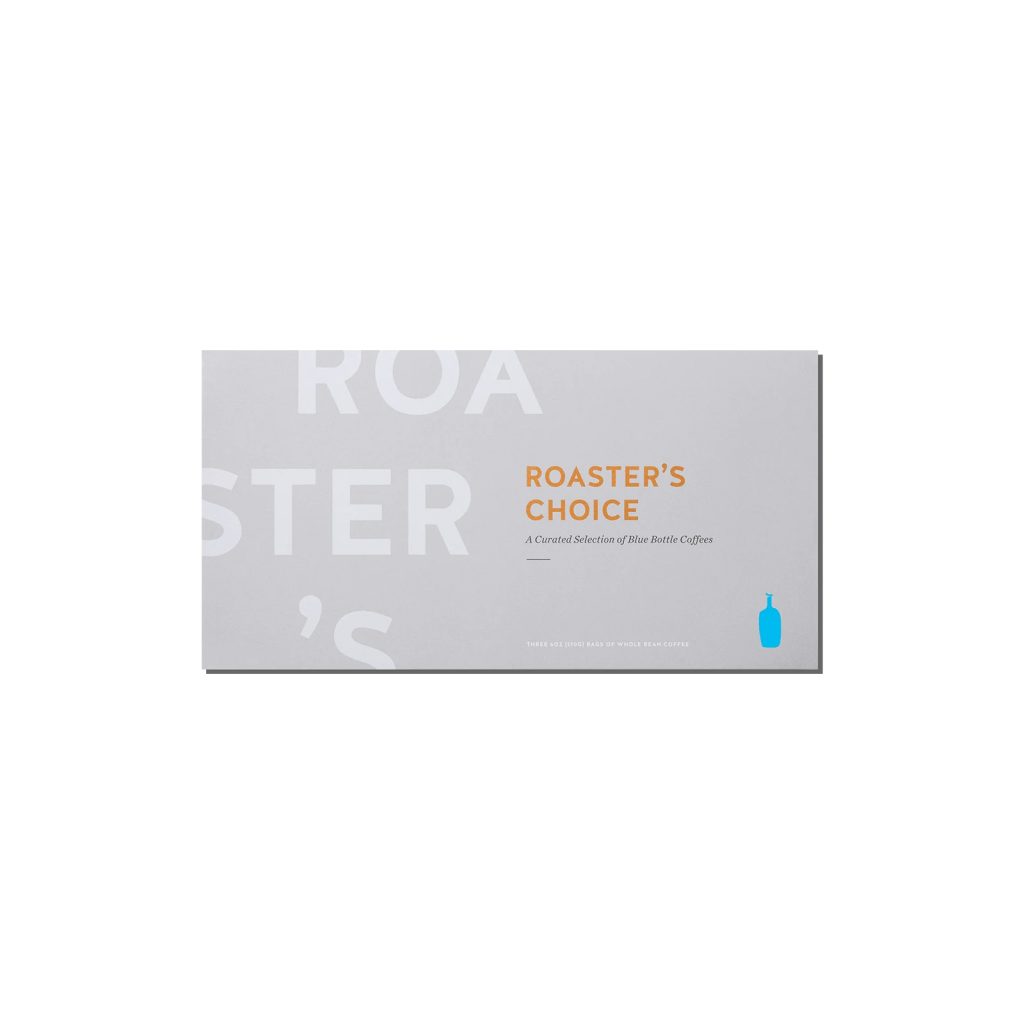 Entrust your coffee journey to the expert care of Blue Bottle through its exquisite omakase coffee sets. With Roaster's Choice Box, you can immerse yourself in an ever-changing assortment of single origin coffees sourced from across the globe, allowing you to discover the freshest and most thrilling offerings in the world of coffee. Prepare to embark on a remarkable experience, exploring the current highlights and excitement of the coffee landscape.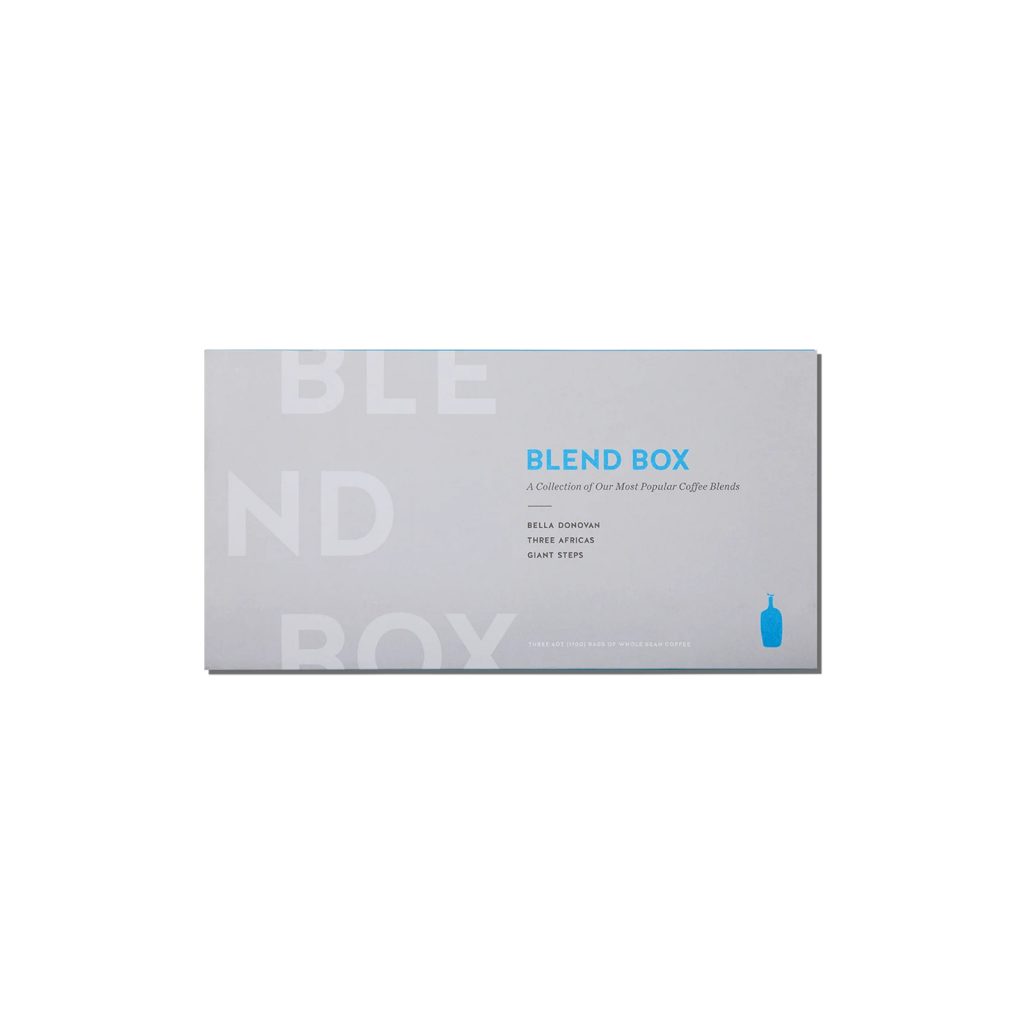 Enjoy yourself with this meticulously curated blend, carefully crafted from a harmonious selection of two or three coffees that synergize flawlessly. With specific flavor profiles in mind, Blue Bottle expertly combine beans from diverse regions, climates, and processing methods. These beloved blends cater to all cravings and moods. Embark on a captivating flavor journey and experience the consistent delight in every sip.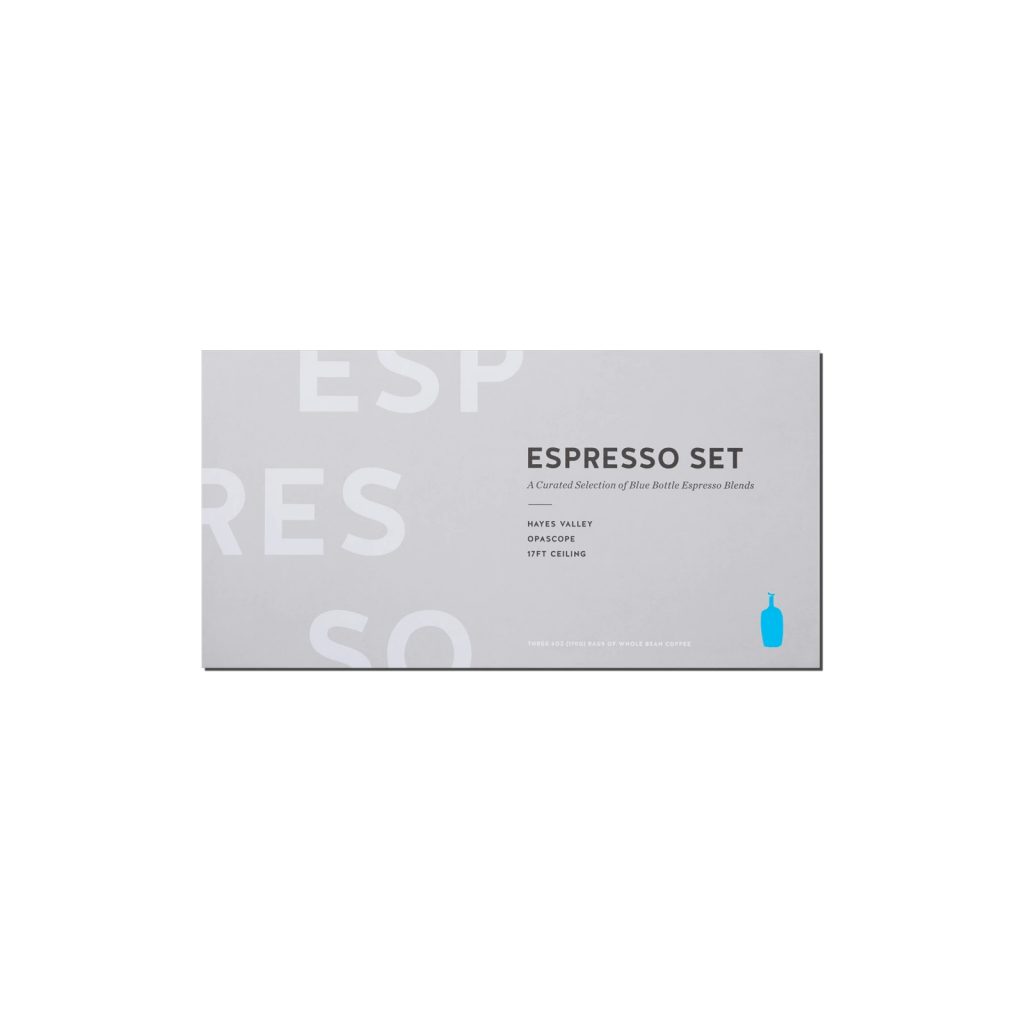 Experience the versatility of espresso, cherished by people from all walks of life, from the hardworking Italian to the discerning connoisseur. Blue Bottle's specially crafted espresso blends capture the fleeting essence of this potent brew, offering a set that encompasses a range of flavors, from brooding intensity to vibrant liveliness. Embrace the possibilities of espresso and indulge in its captivating layers of taste with this thoughtfully curated selection.
6. El Salvador Aida Batlle Finca Kilimanjaro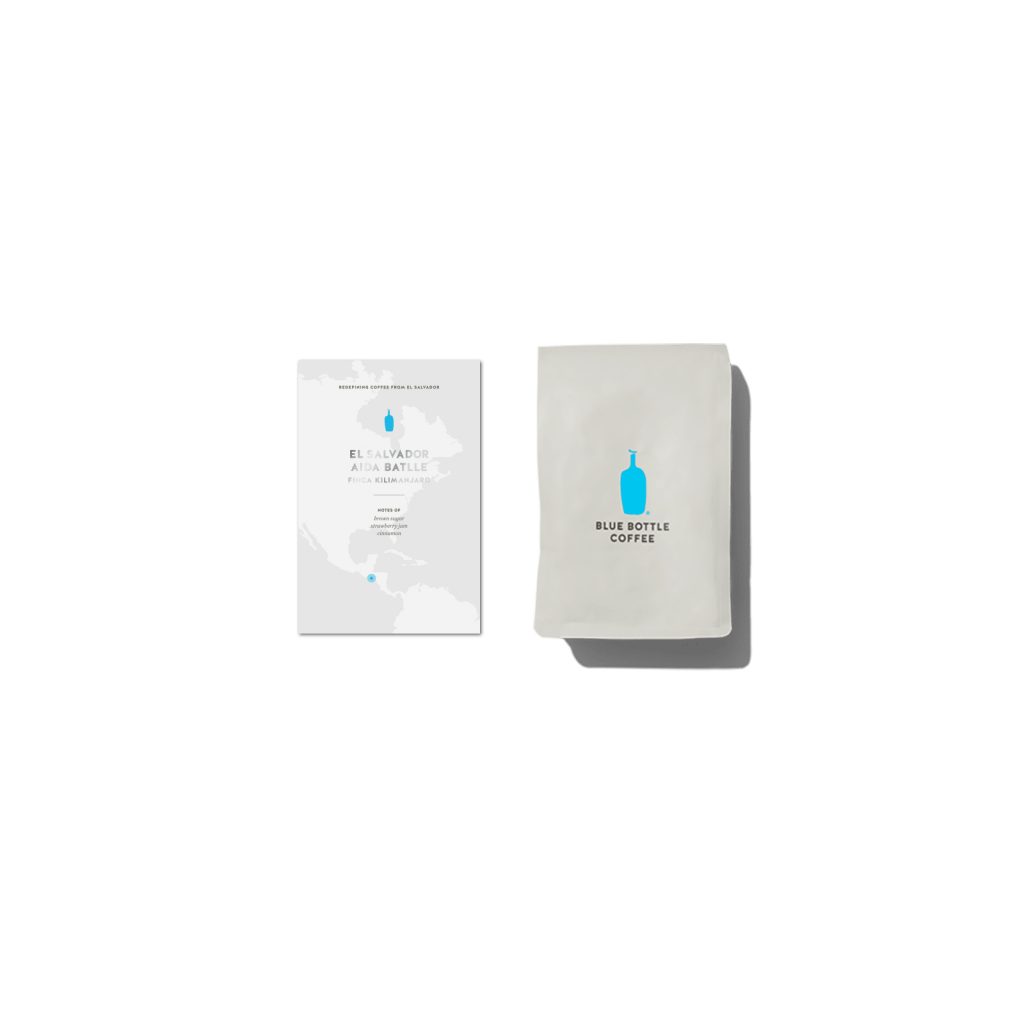 Renowned as the inaugural female Cup of Excellence champion, Aida Batlle is a legendary figure in the world of coffee, celebrated for her groundbreaking approach. With this particular coffee, she diverges from the traditional Salvadoran washed Bourbons, introducing a natural processed SL-28 variety. Bursting with flavors of luscious berries, it offers a tangy sweetness harmoniously melded with a profound foundation of brown sugar, complemented by a delicate floral aroma. Aida Batlle's creation embodies a captivating balance of intricate taste profiles.
7. Costa Rica Tarrazú La Lia COE #5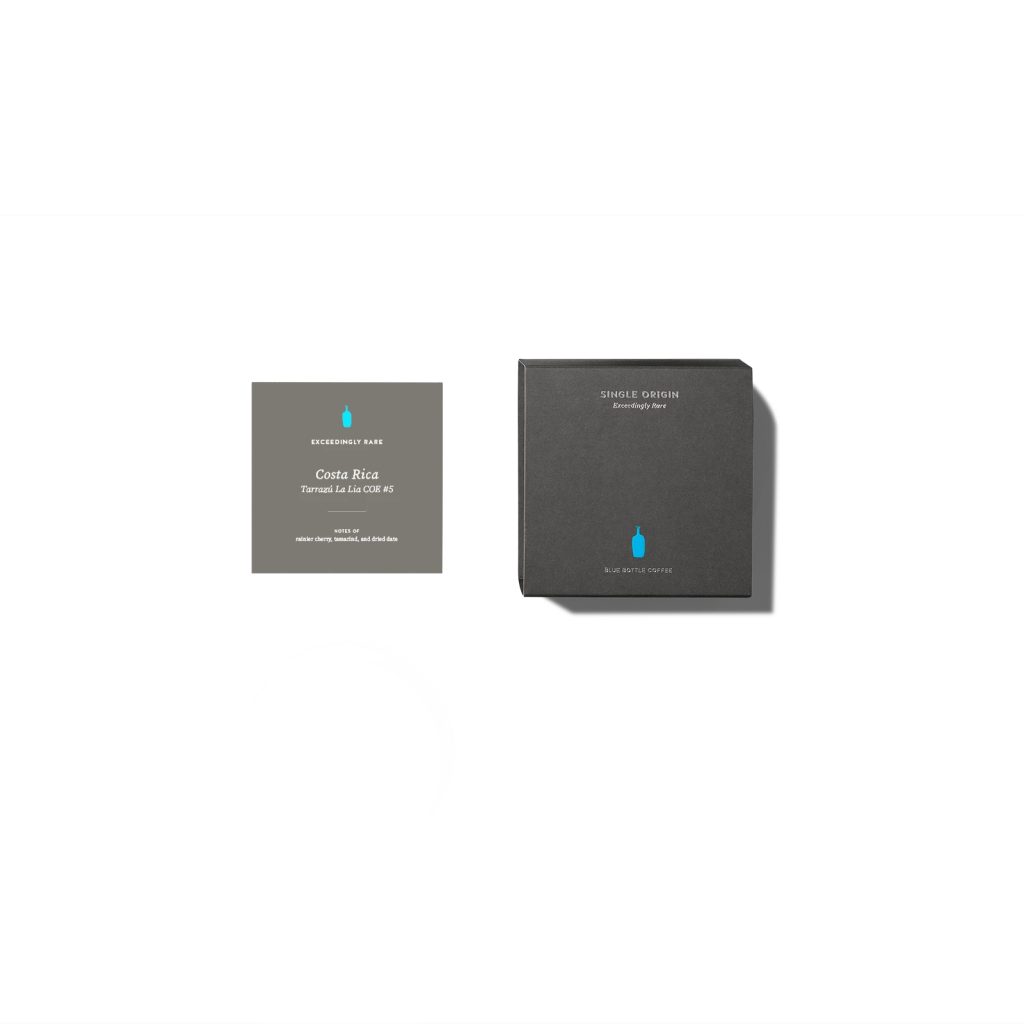 Each exquisite aspect of this coffee is a testament to unwavering devotion. The devoted Monge brothers, custodians of the La Lia micromill, meticulously cared for this lot from its inception. They carefully handpicked the San Roque Kenia, a remarkable variant of the SL-28 cultivar, renowned for its luxuriously dense body. Employing the method of red honey processing, they artfully removed a portion of the pulp, allowing the beans to dry, imparting tantalizing hints of raspberry and cherry. Love and dedication intertwine, resulting in a sweetness that knows no bounds.
8. Colombia Bilbao Los Vascos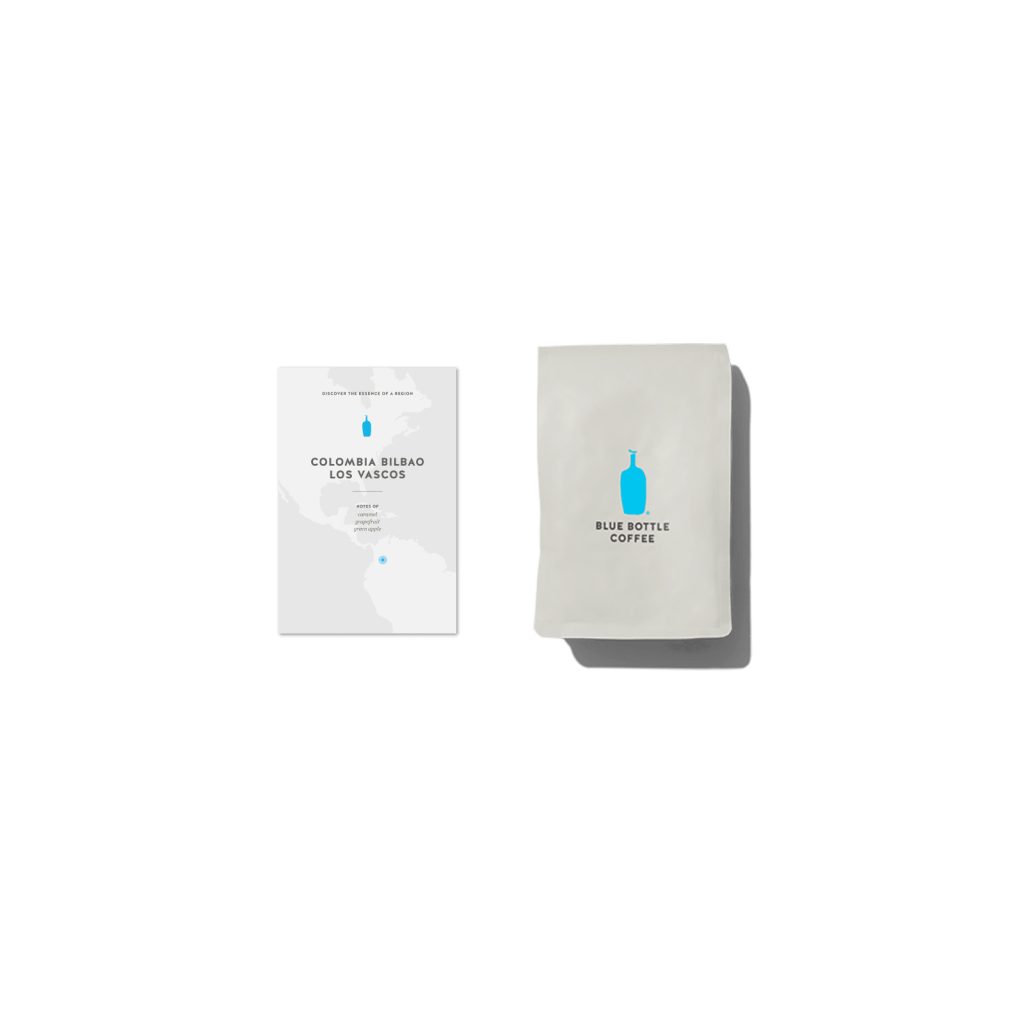 Meet one of the coffees behind the Hayes Valley Espresso blend and the star of Blue Bottle's canned cold brew single origin. We roasted this lot for a balance of juicy citrus and caramel sweetness, a shapeshifting summer version you can enjoy brewed hot as a bright morning boost or over ice for a poolside thirst-quencher.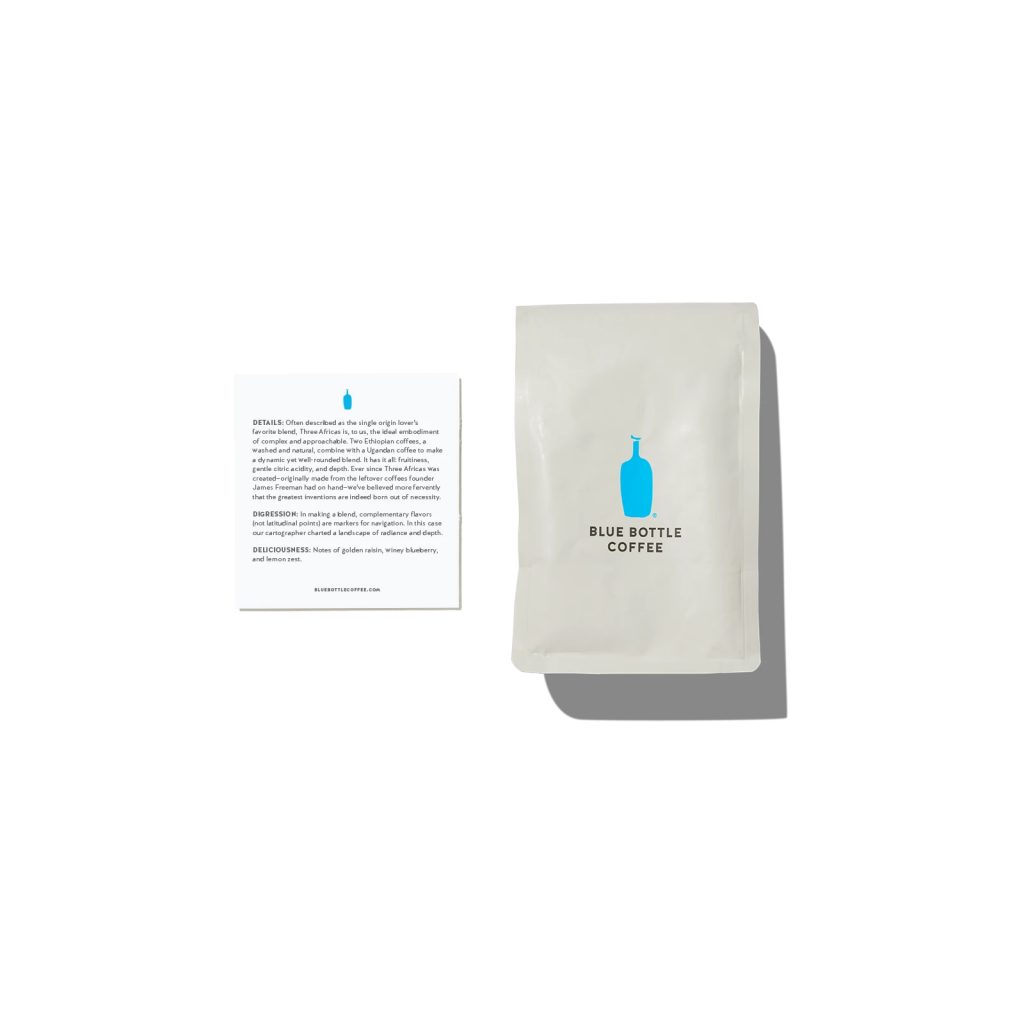 Dubbed the blend for aficionados of single origin coffee, Three Africas transcends the boundaries of any specific bean. Its allure is far-reaching and captivating. This blend strikes a harmonious balance, where a dark roast adds fullness and depth, while still allowing delicate notes of berries and citrus to gleam through. As an organic offering, it exceeds expectations, offering a symphony of fruit, subtlety, brightness, and a profound sweetness that captivates even the most discerning palates. Three Africas is an irresistible delight that leaves an indelible impression on all who taste it.