CeraVe Foaming Cleanser: A Must-have Cleanser
---
Having makeup on our face for a long time ruins the quality of our skin or it may cause skin irritation that can lead to more serious skin infection.
Skincare is trending nowadays for women and even in men. It is all about taking care of your skin using innovative and new products available in the market. The first step you need to take for brighter and healthier skin is by using a cleanser.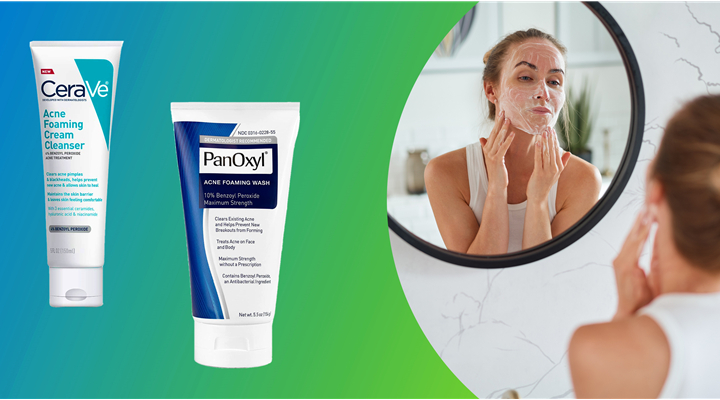 Cleanser is used by women to cleanse their skin deeply. There's a lot of foaming cleanser available in the market and one of the best cleanser is the CeraVe foaming cleanser.
How does a cleanser differ from foaming cleanser? Foaming cleanser as the name suggest lather up when it is used. It cleanses your skin and needs to be washed off while cleanser alone cleanse the skin without washing it off. CeraVe foaming cleanser gives you more cleansing power as it exfoliate your skin thoroughly.
CeraVe foaming cleanser exfoliate and remove excess oil from the skin. Excess oil on the skin can clog pores which can cause acne, black heads, and white heads. CeraVe foaming cleanser is designed to maintain your skin's barrier and lock in moisture. Moisture in the skin is very important as it prevents the dryness of the skin. CeraVe foaming cleanser contains ceramides, hyaluronic acid, and niacinamide which is important in maintaning healthy skin. It refreshes your skin without harming and disrupting your skin's barrier. It is important to protect your skin's barrier because it prevents the possible absorption of UV rays which is harmful for the skin.
Want to have young looking and healthier skin? Switch your cleanser to CeraVe foaming cleanser and see its amazing result. A result that you would never forget. Add this CeraVe foaming cleanser in your skincare routine.