Portraits Of Parents And Children: An Unforgettable Work Of Art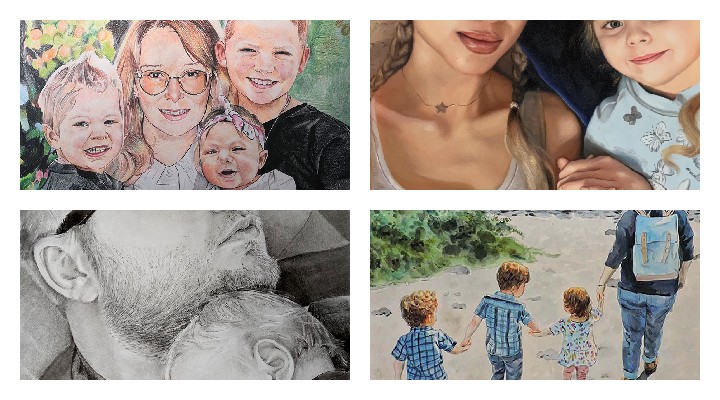 ---
Portraits of Parents and Children: An unforgettable work of Art
Hand-painted portraits have been part of traditional families, which value the respect and affection of family members. The love of parents for their children is really valuable, even if it is kept in the heart, it is always good to depict it in a portrait.
Steps to acquire a portrait of parents and children
* Place your order and choose the style of painting you want. Select the artist who will paint the portrait and upload your favorite photo.
* Graphic designers will create a digital mockup of your photo for your approval.
* The artist will hand-paint the approved image.
* Then you will choose the right frame for your portrait.
* Make the payment and your portrait will be sent to your residence.
We recommend the following 7 portraits of parents and children
2 Parents & Children Charcoal Portraits
3 Parents & Children Watercolor Portraits