8 Best Portable Bluetooth Speakers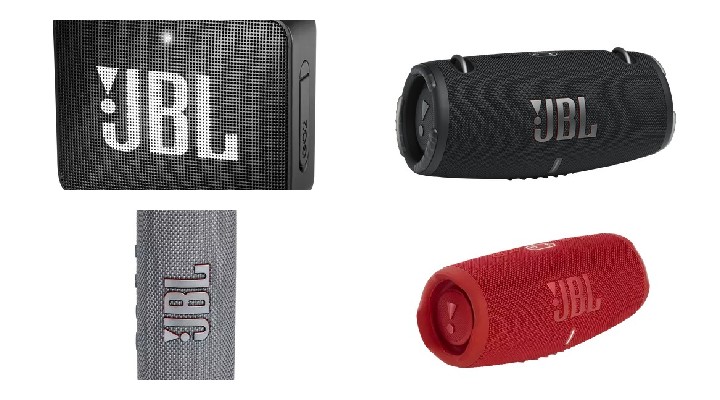 ---
8 Best Portable Bluetooth Speakers
Do you enjoy music but don't want fixed and wired equipment? The solution to your problems is a portable Bluetooth speaker. These devices have gained immense popularity due to their user-friendly nature and versatility. You can easily move them around your home to enjoy music in any room, and they offer the convenience of being portable. The best part is the freedom and comfort they provide by eliminating the need for cables. In this post, we'll share the 8 best Bluetooth speakers that will enhance your music experience. Read on!
The JBL Xtreme 3 is designed to meet the needs of those seeking exceptional sound quality. It boasts sturdy and durable construction, featuring rubber protections at both ends. While it may not be extremely compact or lightweight, its portability remains unaffected, as it comes with a convenient carrying strap. A separate case with a small handle can also be purchased for added convenience.
When it comes to audio performance, the JBL Xtreme 3 delivers a crisp and distortion-free sound, accompanied by pronounced bass. However, it's worth noting that increasing the volume may result in a slight decrease in overall power.
It has IP67 certification for resistance to dust and water, so you can enjoy it in any aquatic environment: beach, pool, outdoors when it rains, in the countryside, etc. On the autonomy side, you have a battery with a durability of 15 hours, which is more than enough.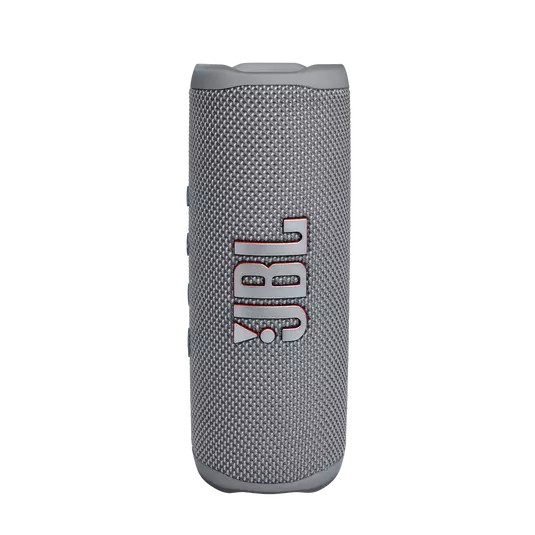 The JBL Flip 6 wireless speaker stands out as one of the top choices when it comes to Bluetooth speakers. Its appealing cylindrical shape, coupled with a fabric covering that offers IP67-rated resistance, represents a notable improvement over previous versions.
Its capacity, both indoors and outdoors, generates good results. It integrates a woofer with 20W of amplification, plus a new tweeter with individual 10W amplification, for a total of 30W. This results in exceptional sound clarity and powerful bass, making it an outstanding portable speaker.
In addition, it comes with the new JBL PartyBoost technology that allows you to sync it with other JBL speakers to play music simultaneously in party mode.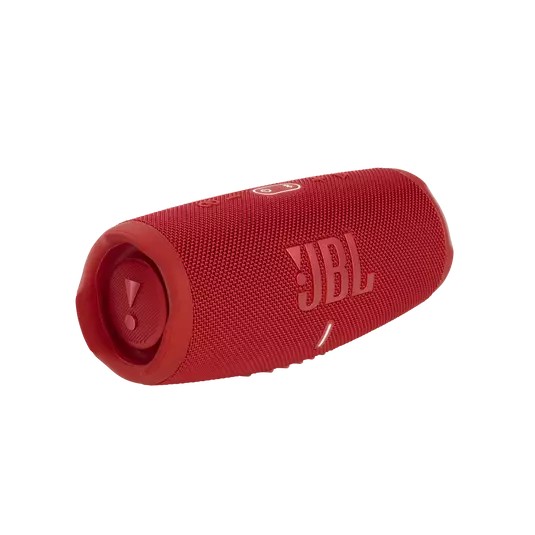 The JBL Charge 5 Bluetooth speaker is designed to withstand the test of time. Its robust construction, complemented by protective rubber bands on the ends, ensures resilience against bumps and accidental impacts. Moreover, it boasts dust resistance and waterproof capabilities, making it an ideal companion for various settings such as camping, the beach, or parks.
When it comes to audio performance, the JBL Charge 5 delivers impressive sound quality with rich bass. It offers a solid power output of 40W, allowing you to enjoy high-volume playback without experiencing distortion.
With the "party boost" technology, you can connect it to other JBL speakers. This is useful if, for example, you have one speaker and your friend has another. If you organize a party, you can connect the two at the same time to give the sound more strength and sound in stereo. However, this feature is only compatible with party boost-enabled speakers.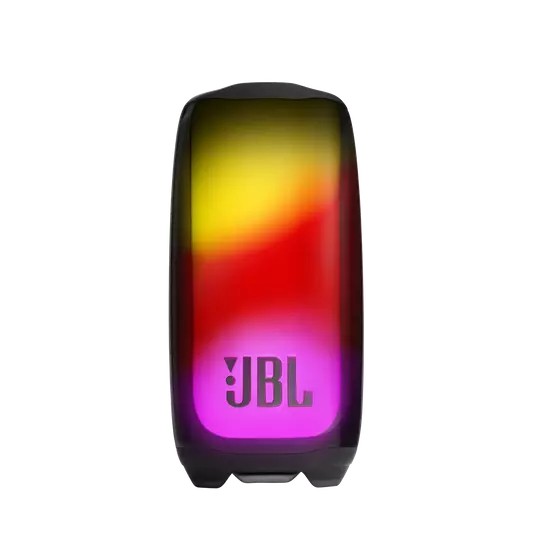 The JBL Pulse 5 Bluetooth Speaker is a high-quality portable device that offers an amazing audio experience. With JBL Original Pro sound, the Pulse 5 guarantees exceptional sound quality. Its 360-degree stereo surround sound fills the space with clear, well-balanced highs and deep, impactful bass, all while maintaining distortion-free audio.
The water and dust-resistant design (IP67) makes this portable speaker perfect for use in any environment without worries. And thanks to its wireless technology, you can pair two audio devices via Bluetooth to further amplify your music.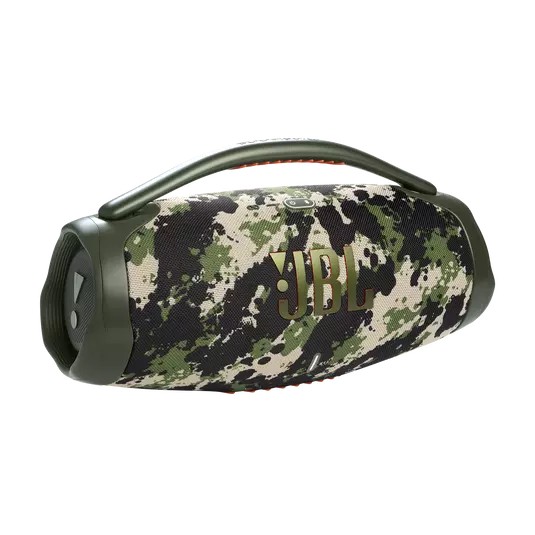 The JBL Boombox 3 maintains the timeless cylindrical shape that characterizes JBL Bluetooth speakers. However, this version features a convenient handle on its body, making it easier to carry around. And with its IP67 certification, the Boombox 3 is fully protected against water and dust, ensuring durability in various environments.
As the most powerful portable speaker offered by JBL, the Boombox 3 is equipped with dual 20mm tweeters, two 4-inch woofers, and two JBL passive radiators. It also has an impressive battery performance providing up to 24 hours of playback at medium volume.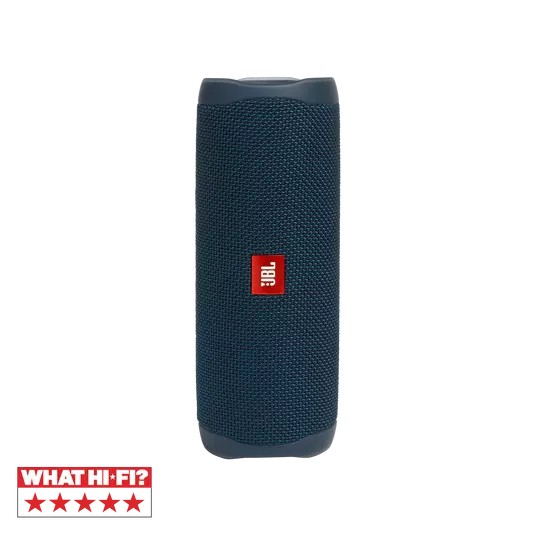 The JBL Flip 5 is another compact Bluetooth speaker that provides excellent audio quality with JBL Original Pro sound. This IPX7 waterproof wireless speaker is ideal for use indoors and outdoors, such as beaches, pools, or under the shower.
A notable feature of the JBL Flip 5 is its impressive battery life, lasting up to 12 hours. This means you can enjoy your favorite music for an extended period without worrying about recharging. Additionally, you have options of 11 vibrant colors that cater to every mood and style.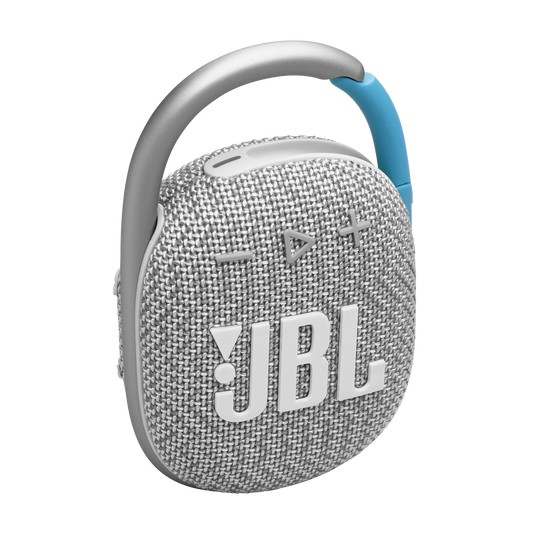 The JBL Clip 4 Eco is a small and lightweight wireless speaker, perfect for enjoying music outdoors. It is crafted with sustainability in mind, featuring up to 90% post-consumer recycled plastic construction and a speaker grille wrapped in 100% recycled fabric. Its compact size, solid build, and pleasant touch make it a delightful companion.
It boasts IP67 dust and water resistance, which makes it ideal for beach trips and poolside adventures. And despite its modest price, it offers impressive bass quality for its speaker category.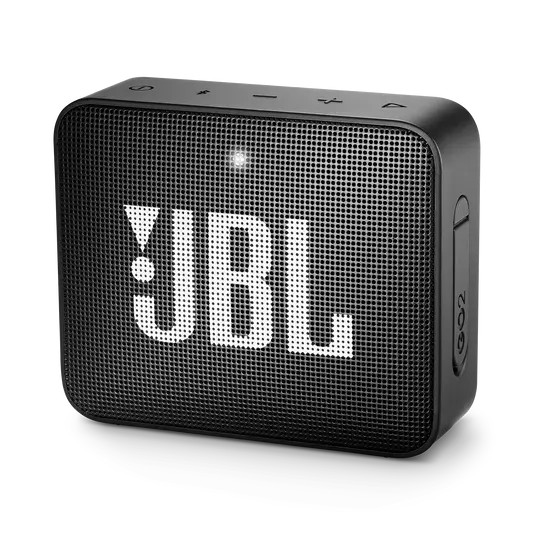 If you're on a tight budget but still want to enhance your mobile sound experience with a Bluetooth speaker, the JBL GO 2 is an excellent choice. Its square design features a metallic front and a rubber coating to absorb shocks, ensuring durability. Its compact size makes it highly portable, and it offers IPX7 water resistance, allowing you to enjoy it both at home and outdoors without worrying about water damage at the beach or by the pool.
The duration of its battery is 5 hours, one of the lowest in this ranking. But taking into account its price, its small size, and the versatility it offers us in terms of use, we can ask for a little more in this section.