8 Practical and Inexpensive Custom Water Bottles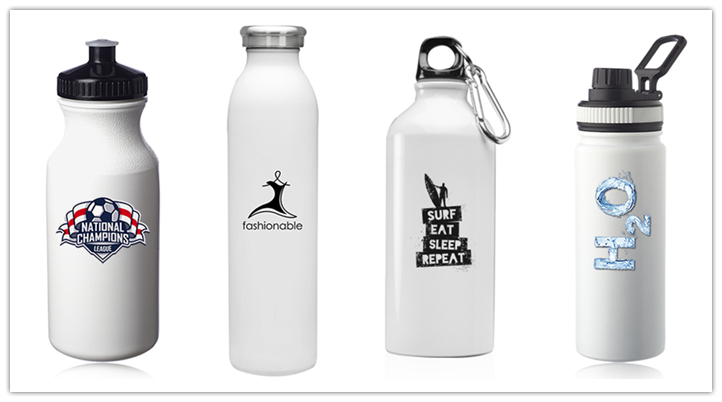 ---
If you care about hydration, you own at least one water bottle. Custom water bottles are an even better idea of something that you should own for several reasons. A customized bottle has the advantage of being unique and impossible to lose. You know it is your bottle because there is no other bottle like it. At the same time, custom water bottles come in various sizes and shapes, meaning that you can customize the ideal bottle that is most suitable for you. Here are eight great custom water bottles to choose from.
1. 20 oz. Water Bottles with Push Cap
2. 20 oz. Posh Stainless Steel Water Bottles
3. 20 oz. Aluminum Water Bottles
4. Houston 23 oz. Stainless Steel Water Bottle with Carrying Handle
5. 41 oz. Stainless Steel Vacuum Water Bottles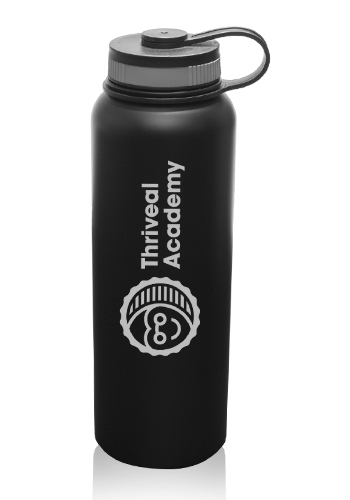 If you like large water bottles, you will love the 41 oz. model. It is a large water bottle with a double wall construction that can keep water cold for up to 16 hours. The model can also be used to keep beverages hot for up to 8 hours. Additionally, it features a spill-resistant lid, and it is BPA-free.
6. 17 oz. Vacuum Insulated Water Bottles with Carry Strap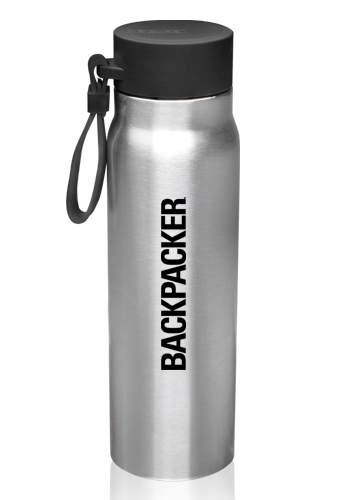 The 17 oz. water bottle is one of the more compact custom water bottles that are very practical and convenient. It is small enough to fit inside a handbag, and due to its double-wall construction, it can keep beverages hot or cold for several hours. The model also features a carrying strap and a large spill-resistant cap.
7. 30 oz. Wood Coated Stainless Steel Water Bottles
8. 32 oz. Poly-Clear Plastic Water Bottles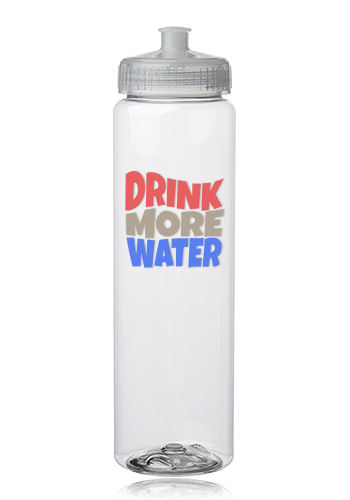 For active individuals, water bottle capacity is important. Practicality also matters. The Poly-Clear plastic water bottle is a great option if you are active. It has a 32 oz. capacity with measurement guides and a practical pop cap, and it is made from safe PET plastic. Like all custom water bottles, it can be printed with any text or logo, and it is made in 3 different colors.